Maggie Parker – Hammons Family Songs & Music – FRC713
by Wayne Howard
Article courtesy of the Old Time Herald, April-May 2010.
I had gotten well acquainted with Lee Hammons by the summer of 1970, but I still hadn't met Dwight Diller, who had indirectly led me to Lee.  At the end of his school year at West Virginia University, Dwight came home.  By the time of Pioneer Days, in mid-July, we were fast friends; and Dwight was rapidly acquainting me and my wife, Barbara, with the "mountain music" scene.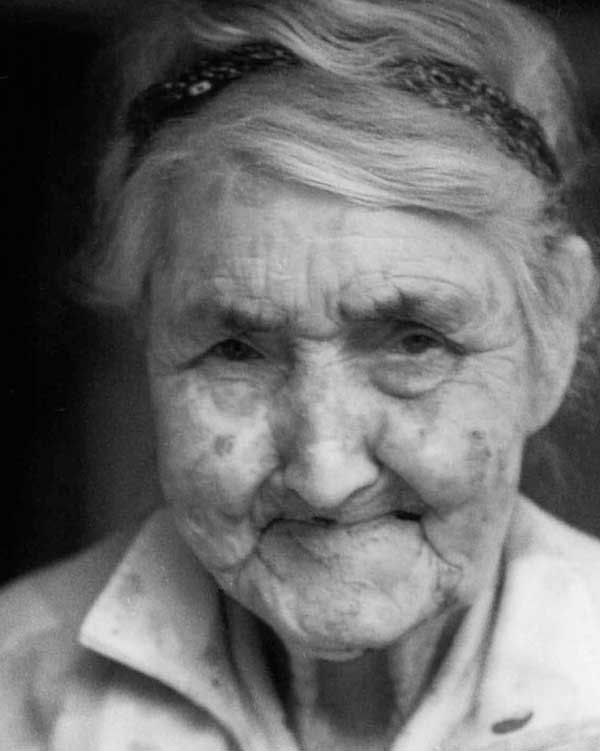 Pioneer Days was a week-long annual festival, initiated three or four years earlier, in which the people of Marlinton and the surrounding area celebrated their pioneer heritage. Actually, it had been generalized into a celebration of everything old-time. Men dressed in high boots and overalls, women in long dresses and sun-bonnets; steam engines from the lumber-camp era were brought in; there were demonstrations of shingle-splitting, apple-butter making, and other crafts; there was a frog-jumping contest and a liar's contest and a square dance; but the truly glorious culmination of it all was the music contest on Saturday evening.  A number of good, traditional Pocahontas County musicians participated. Woody Simmons would come down from Randolph County and Glen Smith from, I think, Clay County.  If I'm not mistaken, Wilson Douglas was sometimes there, too.  And already there were young musicians beginning to arrive, invited there by Dwight: Bill Hicks, Malcolm and Blanton Owen, Tommy Thompson. . .  Most of the members of the Fuzzy Mountain String Band were jamming with Dwight in our living room that week.
Read the rest of the article here.