Musicians entering the scene today will never get to spend time with the older musicians; they are now almost all gone. If you ask musicians new to old time music, "Where did you learn that tune?" many will say, "From so-and-so at such-and-such a festival." If you are familiar with the source, often their version seems completely removed from the source, watered down and homogenized. John Cohen once told me that sometimes the most radical thing you can do to move ahead is to go backwards. I hope that the [Field Recorders' Collective] can leave a legacy for future travelers, repaving the old time highway to reconstruct this music with the old timers as guides. In the end, I can only say it was a treasure for me to be shown this direction by them. —Ray Alden, 2003
Donations
You can now make a tax-deductible donation to Field Recorders' Collective. Just click the Donate button at the right on this page to make a donation of any amount securely through your credit card.
---
New CD Available Now
Teodar Jackson – African-American Fiddling from Texas – FRC728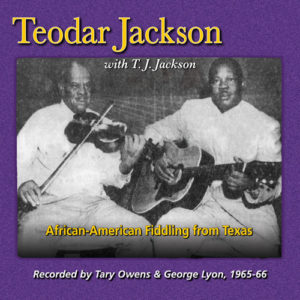 Teodar Jackson (1903-1966) was an old-time fiddler with deep roots in Texas. He was born in Gonzales County, where his family had farmed since his grandfather emigrated from Mississippi sometime after 1850. African-Americans numbered roughly a third of the county's population in the 1880s. Communities like Wesley Chapel, Monthalia and Canoe Creek were small rural sanctuaries where many musicians came of age to the sound of old-time fiddling at dances and country suppers. By the 1940s the family had moved north to the Austin area, settling in the St. John's community, where Mr. Jackson remained a fiddler known to all as 'T-olee' and to family as 'Papa-T'. Familiar square-dance tunes, blues, and rags made up a large part of his repertoire, but in addition he played a number of set-pieces that hint at something perhaps older, otherwise lost to our ears, until his playing was recorded by Tary Owens in Austin, in 1965. – Dan Foster
Order here. Downloads available soon.
---
John Cohen and Peter Hoover
Two of our collectors passed away recently. Ray knew each of them for a long time and both were involved with the Field Recorders' Collective from the very beginning. We will miss their contributions both in music, knowledge, and camaraderie.
John Cohen (August 2, 1932 — September 16, 2019)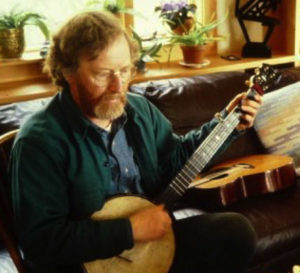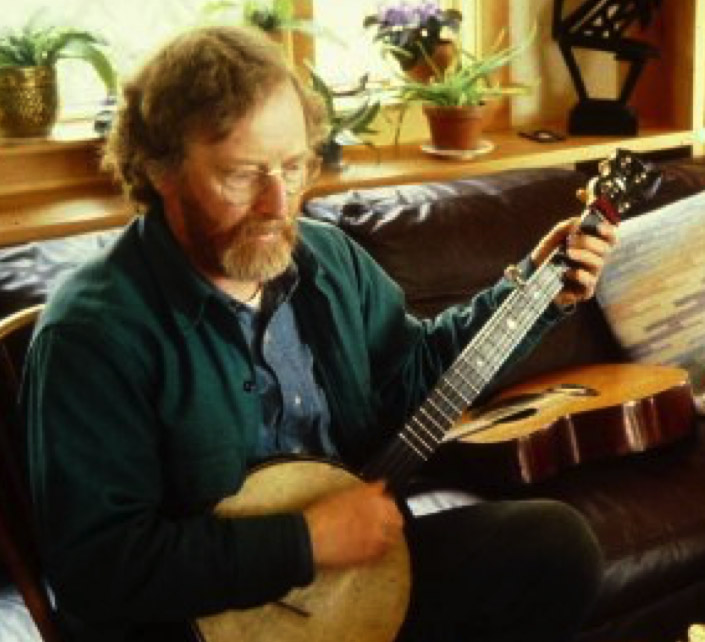 The NPR tribute to John (linked below) starts: "John Cohen straddled two worlds: as a photographer, he immersed himself in the avant-garde visual arts scene of 1950s New York; as a musician, he was an integral part of that city's folk revival of the same era." All very true, though for those who knew him well, John straddled many more than two worlds. Every time we saw him he loved to discuss some new interest such as South American textiles, inform us of the history and back stories of the tunes and songs we played and stories of his experiences following his passions throughout his long and productive life. He was certainly a valuable contributor to FRC and to the traditional music scene in general. He will be missed.
John was responsible for these FRC recordings:
Some Links:
Peter Hoover (April 29, 1939 – October 11, 2019)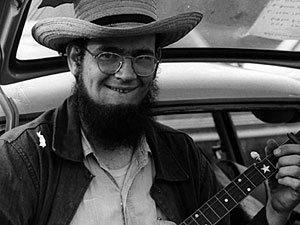 Peter Hoover was a larger than life character, both figuratively and literally. His many, diverse passions as well as his undeniable quirkiness are documented thoroughly and lovingly in the obituary piece that appeared in the Ithaca Journal. In 1959, Peter took it upon himself to journey South, to meet older-generation musicians and to record their music. He did this over a period of three years, and the recordings that he made have resulted — thus far — in 10 excellent CDs issued by the FRC.
These FRC recordings were from Peter's extensive collection:
Some Links: