Musicians entering the scene today will never get to spend time with the older musicians; they are now almost all gone. If you ask musicians new to old time music, "Where did you learn that tune?" many will say, "From so-and-so at such-and-such a festival." If you are familiar with the source, often their version seems completely removed from the source, watered down and homogenized. John Cohen once told me that sometimes the most radical thing you can do to move ahead is to go backwards. I hope that the [Field Recorders' Collective] can leave a legacy for future travelers, repaving the old time highway to reconstruct this music with the old timers as guides. In the end, I can only say it was a treasure for me to be shown this direction by them. —Ray Alden, 2003
Donations
You can now make a tax-deductible donation to Field Recorders' Collective. Just click the Donate button at the right on this page to make a donation of any amount securely through your credit card.
---
New CDs Available Now
John Rector – Galax Fiddle & Banjo – FRC737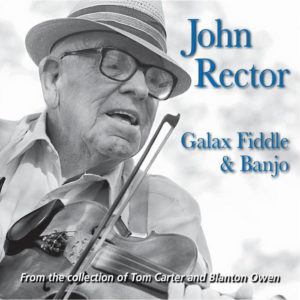 John Rector was an influential old-time fiddle and banjo player from Galax, Virginia. These recordings were made between January and June of 1974 by Tom Carter and Blanton Owen, during a period when they documented and preserved the work of many wonderful old-time musicians. He was also recorded by John Lomax in 1937. On this disk, you'll hear Mr.Rector play many of his favorite tunes and discuss his influences. Mr.Rector had a unique sound and style and was a frequent winner at the Galax Fiddlers' Convention. Special thanks to John's granddaughter, Nancy Atakan, for her permission and help with releasing this project. – Kilby Spencer
John Dee Kennedy of Pawnee, Oklahoma – FRC738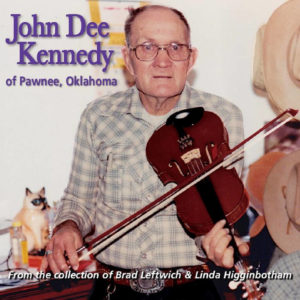 John Dee Kennedy (1914-1997) was a self-effacing man who, in his prime, was considered by many to be the best breakdown fiddler in Pawnee and Osage counties, Oklahoma. In a generation where most of his contemporaries were playing Western swing, bluegrass, or Texas contest style fiddle, John perpetuated an older family and community tradition that can be traced through the mountains of Arkansas all the way back to eastern Kentucky in the 19th century. These field recordings were made by Linda Higginbotham and Brad Leftwich at John's home in Pawnee, Oklahoma, from 1982-1985. – Brad Leftwich
Albert Hash – Volume 3 – FRC733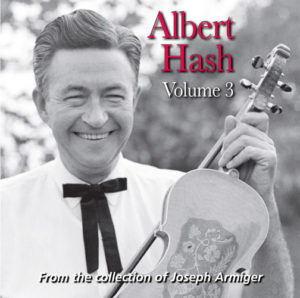 This is the 3rd collection of fiddling from the Whitetop, Virginia old-time fiddler, Albert Hash (1917-1983). These recordings were made by Joseph Armiger in 1976 and feature Albert playing solo on many of his favorite tunes. He plays through many of the pieces he learned from recordings of his favorite fiddler, G.B. Grayson. After Grayson's passing, Albert played for a time with Henry Whitter, Grayson's recording partner. For more music by Albert, please see FRC411 and FRC707. – Kilby Spencer
H.K. Silvey – Fiddling from Ozark County, MO – FRC729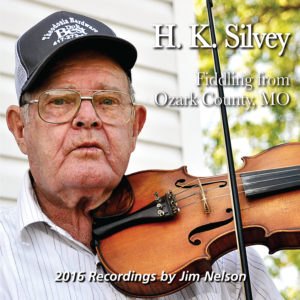 H.K. (Hubert K.) Silvey is one of the last old-time Ozarks fiddlers of his generation, raised in the milieu where fiddling and square dances were a part of everyday life. Born in 1933 on a farm near Longrun in Ozark County, Missouri, H.K. grew up hearing his uncle Jess Silvey play for music parties and dances and learned to back him up on guitar. At age 15, H.K. himself began to play fiddle in the traditional manner—that is, by sneaking his uncle's fiddle out of the case while he was gone. Soon after the secret was out, he joined his Uncle Jess and other local musicians at dances and music parties. Another musician who influenced H.K. was Lonnie Robertson, from Theodosia, MO, who played professionally on radio stations across the Midwest. In 1953, H.K. went to work as a mechanic in the aerospace industry, a career that took him to Louisiana, New Mexico, and Colorado, playing in contests, and with country and bluegrass bands. He returned home in 1973 and resumed farming and fiddling around the community.
I met H.K. 25 years ago at a Monday night music party in the home of Aileen and Lester Adams in McClurg, MO, and right away I noticed his energetic, smooth bowing and his repertoire, which varied from what some of the other fiddlers played that night. It is our hope these 2016 home sessions capture the feeling of what I heard that evening long ago. – Jim Nelson
The Leake County String Band 1969-1991 – FRC730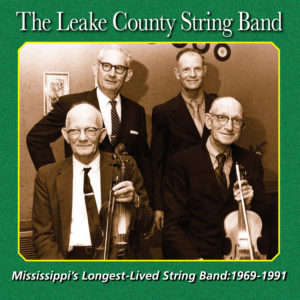 The Leake County String Band has the distinction of being the longest lived of all of the Mississippi string bands. Except for concerts during its most visible period in the 1970s and a single recording in 1971, the band played close to home, mostly socially in their homes, nursing homes and churches. Throughout most of its long life, this band seems to have been more a collection of friends playing local, well-loved tunes than a professional or even semi-professional band. They usually had two fiddles, often playing in harmony, particularly on favorite waltzes. With changes in personnel, the band continued until June 27,1991.– Harry Bolick
Along the Ohio's Shores – FRC731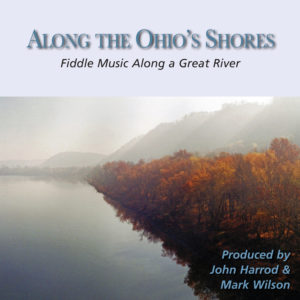 The Ohio River has long drawn settlers—including a very diverse group of musicians—to its banks for work, ready transportation, and natural beauty, creating one of the richest veins of folk music in the country. This FRC collection concentrates upon the varied and sophisticated fiddle tunes that were once unique to this region. It draws on some of the field work that we, along with Gus Meade, undertook over a span of several decades, to document the distinctive folk music along the Ohio River. We are pleased also to include some fine recordings that Barbara Edwards Kunkle made in the early 1970s. – Mark Wilson & John Harrod
Kentucky Fiddlers Home Recordings, Vol. 1 – FRC732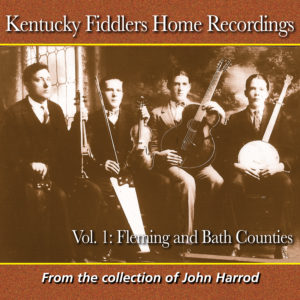 These recordings are among many unexpected treasures that came my way as Gus Meade, Mark Wilson, and I were making field recordings of old traditional fiddlers in Kentucky. During the 1970s, 80s, and 90s we sought out and recorded every one we could find, mostly in the central and eastern parts of the state, and were able to get a glimpse of the old regional fiddle styles that predated the bluegrass music that was thriving at that time in these rural areas. Although the old fiddlers we recorded were still playing with skill and vigor, we often wished we could hear what they had sounded like when they were younger. We then discovered that many of these players had made use of recording devices as they became available in their own communities. These home recordings, in contrast to the field recordings we had made, capture many of the same performers when they were much younger. They show that the local players were conscious of the tradition they were part of, they knew what they were doing, and they took it upon themselves to see that it was preserved. The story of how this collection came into our hands from several different sources can be read in the accompanying notes on the FRC website. – John Harrod
Teodar Jackson – African-American Fiddling from Texas – FRC728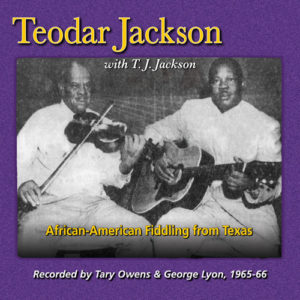 Teodar Jackson (1903-1966) was an old-time fiddler with deep roots in Texas. He was born in Gonzales County, where his family had farmed since his grandfather emigrated from Mississippi sometime after 1850. African-Americans numbered roughly a third of the county's population in the 1880s. Communities like Wesley Chapel, Monthalia and Canoe Creek were small rural sanctuaries where many musicians came of age to the sound of old-time fiddling at dances and country suppers. By the 1940s the family had moved north to the Austin area, settling in the St. John's community, where Mr. Jackson remained a fiddler known to all as 'T-olee' and to family as 'Papa-T'. Familiar square-dance tunes, blues, and rags made up a large part of his repertoire, but in addition he played a number of set-pieces that hint at something perhaps older, otherwise lost to our ears, until his playing was recorded by Tary Owens in Austin, in 1965. – Dan Foster
Order here. Downloads for Teodar Jackson available here.
---
John Cohen and Peter Hoover
Two of our collectors passed away recently. Ray knew each of them for a long time and both were involved with the Field Recorders' Collective from the very beginning. We will miss their contributions both in music, knowledge, and camaraderie.
John Cohen (August 2, 1932 — September 16, 2019)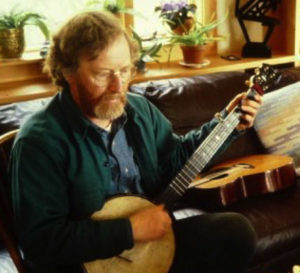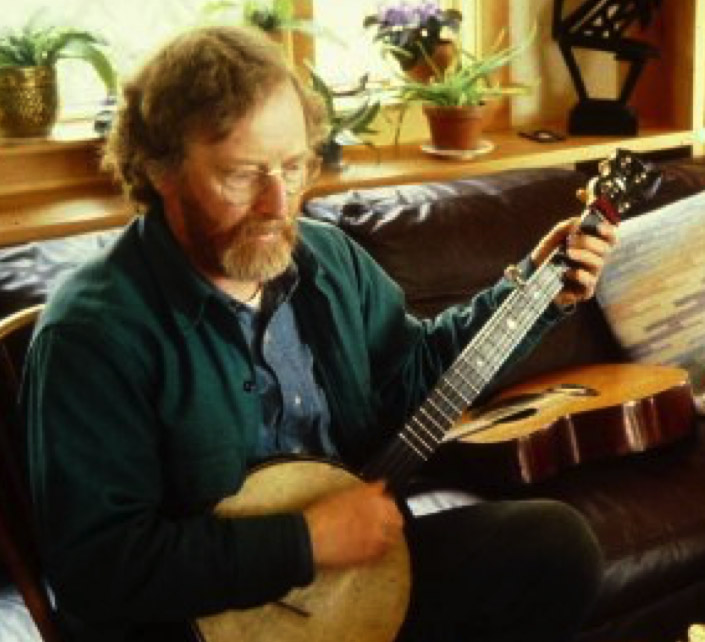 The NPR tribute to John (linked below) starts: "John Cohen straddled two worlds: as a photographer, he immersed himself in the avant-garde visual arts scene of 1950s New York; as a musician, he was an integral part of that city's folk revival of the same era." All very true, though for those who knew him well, John straddled many more than two worlds. Every time we saw him he loved to discuss some new interest such as South American textiles, inform us of the history and back stories of the tunes and songs we played and stories of his experiences following his passions throughout his long and productive life. He was certainly a valuable contributor to FRC and to the traditional music scene in general. He will be missed.
John was responsible for these FRC recordings:
Some Links:
Peter Hoover (April 29, 1939 – October 11, 2019)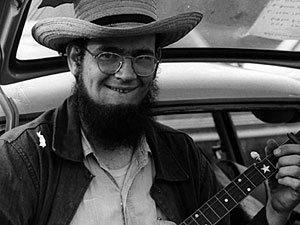 Peter Hoover was a larger than life character, both figuratively and literally. His many, diverse passions as well as his undeniable quirkiness are documented thoroughly and lovingly in the obituary piece that appeared in the Ithaca Journal. In 1959, Peter took it upon himself to journey South, to meet older-generation musicians and to record their music. He did this over a period of three years, and the recordings that he made have resulted — thus far — in 10 excellent CDs issued by the FRC.
These FRC recordings were from Peter's extensive collection:
Some Links: